The Beast is on the Road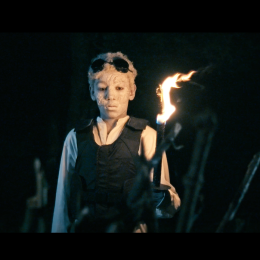 hey folks!
The Beast is on the Road …. Vor den eigenen Biestern davon laufen kann man nicht … das wusste schon Johnny Cash. Das vermittelt auch das Video zu der ersten Single "Beast".
In dunklen Wäldern versammeln sich blass geschminkte Kinder, um mit Schmetterlingen zu spielen und um ihre Spielsachen zu verbrennen. Christoph Kuschnig und Theresa Winkler haben nicht nur die schwierig zu filmende Dunkelheit gemeistert, sondern die Biester aus diesem Song in ein gespenstisches Video gepackt.
watch it!